The Cobb County Department of Transportation will hold a public information open house concerning improvements at the intersection of Old Canton Road and Holly Springs Road Thursday, June 14, 2018, from 5 to 7 p.m. at the East Cobb Senior Center (3332 Sandy Plains Road, Marietta, GA 30066). Citizens are invited to learn more about the project, ask questions and provide comments. There will be no formal presentation.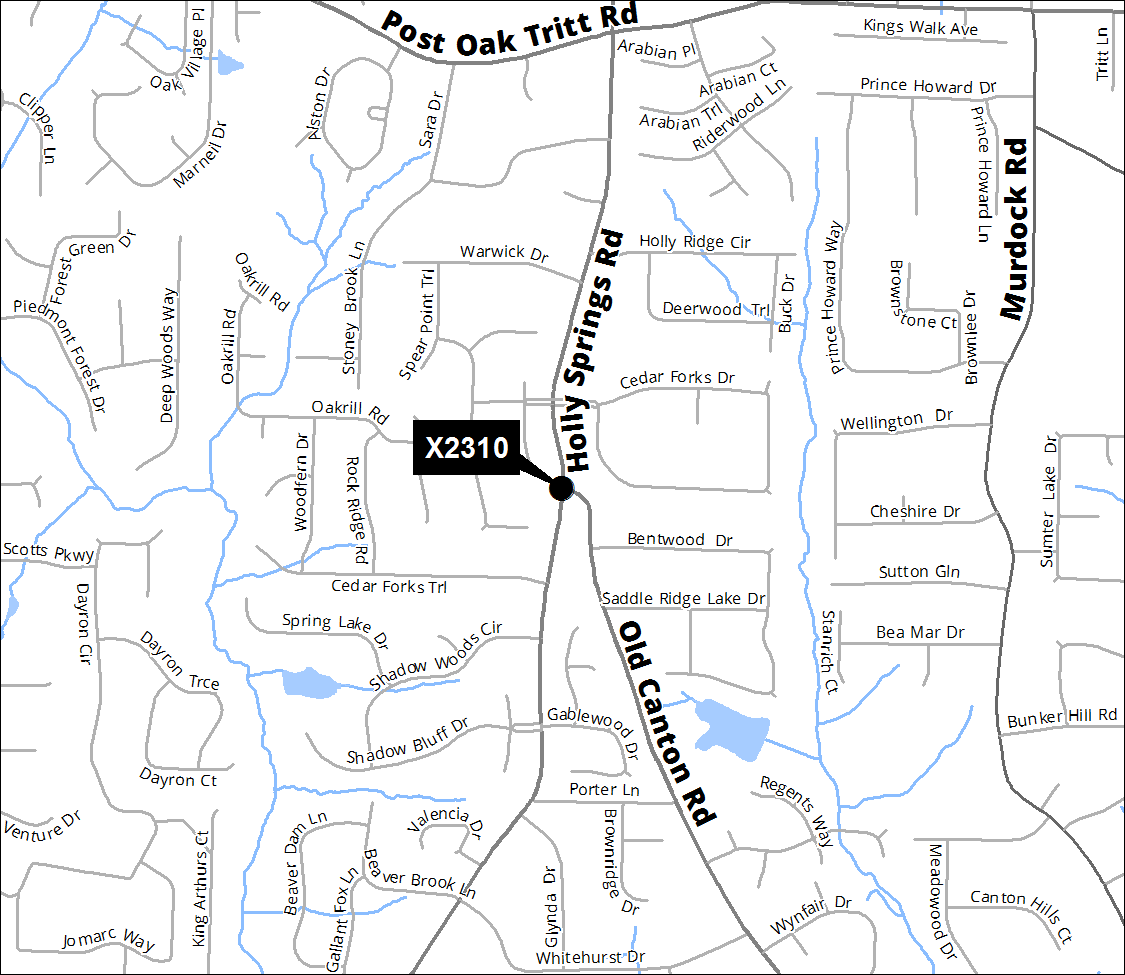 The proposed project will include roadway safety and traffic operations improvements on Holly Springs Road at Old Canton Road and Post Oak Tritt Road, including islands, guardrails, signage and striping. The project also proposes a roundabout at Post Oak Tritt Road
Downloads
Written statements concerning this project will be accepted until Thursday, June 28, and should be submitted to:
Karyn Matthews
Cobb County Department of Transportation
1890 County Services Parkway
Marietta, GA 30008-4014
For questions or concerns—or to arrange accessibility accommodations with advance notice—please contact Karyn Matthews at 770-528-3685 or karyn.matthews@cobbcounty.org.