The Cobb County Department of Transportation (CCDOT) will close Piedmont Road between Canton Road and Morgan Road in Marietta beginning at 4 a.m. on June 8, 2018, for replacement of the railroad crossing just east of Piedmont Drive. There will be no access across the railroad during the closure. CCDOT estimates that Piedmont Road will be reopened no later than noon on June 9.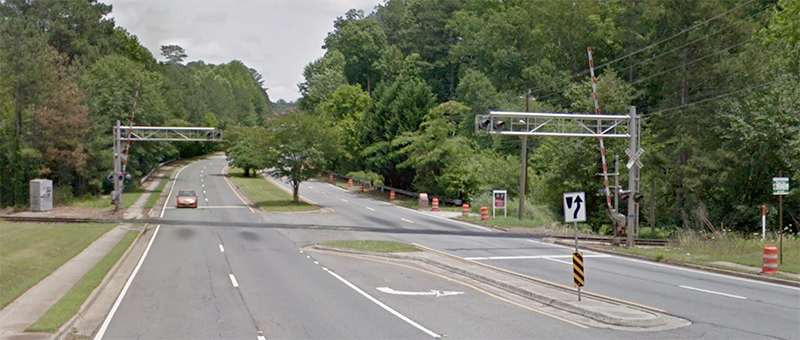 Digital signs announcing the closure as well as detour signs will be in place to guide motorists. Alternate routes include Ebenezer and Blackwell roads to the north and Morgan and Liberty Hill roads to the south. Drivers should reduce their speed and exercise caution in the area and be advised that the timing of the closure is weather-dependent.
Railroad transportation company Patriot Rail will perform the replacement, which will include new ballast, ties and rails with pre-cast concrete crossing panels. CCDOT will place asphalt on either side of the rail after the replacement before reopening Piedmont Road to traffic. After the road is reopened, the construction project—which was approved for the 2016 SPLOST program—will continue as curb, gutter, sidewalk and drainage structures are added on the roadway. Temporary lane closures will be in place until work wraps up on the expected construction end date, June 30.
To plan a route to avoid this construction area, visit Cobb Commute.