South Cobb Aquatic Center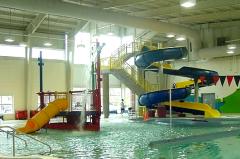 875 Riverside Parkway
Austell, GA 30168

(770) 739-3180

Facility Coordinator: Mr. Kristian Humphries
Kristian.Humphries@cobbcounty.org

Facility Programmer: Jabir Bashir
Jabir.Bashir@cobbcounty.org
---
---
---
Apply for a job as a Lifeguard or Swim Instructor
---
South Cobb Aquatic Center Closings
---
Open Swim
Monday - Friday
2 p.m. - 4 p.m.
Saturday - Sunday
12 p.m. - 5 p.m.
Lap Swim
Monday - Friday
11 a.m. - 2 p.m.
Monday / Wednesday
4 p.m. - 6 p.m.

South Cobb Aquatic Center FALL SCHEDULE
EACH SESSION REQUIRES A SEPARATE ADMISSION!!!!

Fall Break Pool Hours(Sept. 24 - Sept. 28)

Open Swim 12pm - 4pm
ALL PATRONS WILL BE ASKED TO EXIT THE WATER 15 MINUTES PRIOR TO END TIME TO CLEAR AND CLEAN FACILITY
Proper swim attire required
Click here to see proper swim attire
---
BIRTHDAY PARTIES, GROUPS, CAMPS AND PUBLIC
Note: We cannot accommodate birthday parties, groups, camps and public of 10 or more during public swim hours unless they have reserved a session.
---
COME MAKE A SPLASH WITH US "POOL PARTY"!
CHECK OUR FLYER FOR DETAILS
Read about private facility rentals
---
Fall Class Registration Begins:
Residents: August 10 at 6pm
Non-Residents: August 11 at 9am
NOTE: Private Swim Lessons are available - Please contact the facility for more information
Download Private Swim Lesson information form
---
South Cobb Aquatic Center offers a program to train participants to be safe and effective professional lifeguards.
For more information, call 770-739-3180.
You must come to the facility and do pre-requisite skills before registering
---
A valid driver's license is required for all purchases (cash, credit, and debit cards)
An adult (over 18) must accompany all children under the age of 12.
Children under the age of 5 must be accompanied INTO the water by an ADULT.
The Aquatic Center reserves the right to change these hours with two weeks notice.
Please check at the front desk or call (770) 739-3180 for schedule changes.
All swimmers MUST wear proper swim attire. (See swim wear signs and our swim wear policy)
All swimmers MUST shower before entering the pool.
All patrons must pay a daily fee in order to enter the natatorium (this includes Swimmers & Non Swimmers)
Patrons must follow all rules and guidelines of the facility (South Cobb Aquatic Center Rules)
---
Aquarobics at South Cobb Aquatic Center
Are you looking for a fun way to get into shape, while using the qualities of water? Buoyancy enables one to do aerobic exercise with minimum strain. Resistance of the water helps tone muscles and quickly build endurance. Movement of the joints is greatly improved in the water, making aquarobics an excellent program for those with arthritis, back problems or other medical conditions.
Aquarobics Classes
Monday - Friday - 10:00am-10:50am
Monday & Wednesday - 6:00pm - 6:50pm
For information regarding aquarobics, contact us at (770) 739-3180.
Shallow water workout - Low impact, mid to high intensity to get blood flowing. A good aerobic workout with muscle toning.
Deep water workout - Enjoy a deep water workout that has no impact on the joints, yet high intensity to burn calories, very cardiovascular, add a little body sculpting and you have a total body workout.
Fees
Adults(R) - $4.50 per class (NR) $6.75 per class
Seniors(R) - $2.00 per class (NR) $3.00 per class
Passes may be purchased for Cobb County Residents