Jim Miller Park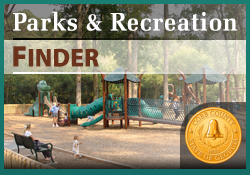 2245 Callaway Road
Marietta, GA 30008
(770) 528-8875

Trade shows
Fairs and festivals
Concerts
Calendar of Events
2 exhibit halls, market plaza, covered Arena, midway, 44 campsites, and lake.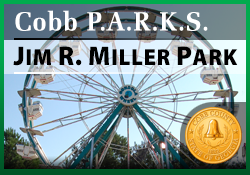 ---
Facility Manager: Cara Lynn
Cara.Lynn@cobbcounty.org
---
Jim Miller Park - Facilities
Jim Miller Park offers facilities that are available to host your major events, concert, trade show, rodeo and festivals. Reasonable rental rates for each facility or combination of facilities. Staff will assist you in planning your event. For information on facility availability and rental rates, contact Cara Lynn at (770) 528-8875.
Facility Details
Types of Events
COVERED ARENA
ARENA
Bleacher Seating 3,500
Folding Chairs 3,000
Stage Rental
158' X 225'
35,550 Square Feet
PA System

ARENA PRESS BOX
493 Square Feet
Electric PA Sound System
National Rodeos
North Georgia State Fair
Shrine Circus
EXHIBIT HALLS


Major renovations and upgrades are coming to Jim Miller Park. As part of the voter-approved 2016 Special Purpose Local Option Sales, the old buildings A and B will be closed and torn down on Oct. 16. This will make way for a new more than 41,000 square foot exhibit hall. Featuring three halls, the new facility will be able to host a wide variety of meetings, banquets and events. This SPLOST project will cost approximately $13.2 million and the exhibit hall is expected to open in August 2018.


EXHIBIT HALL A
500 seating capacity
Heat/air condition
Restrooms
167' x 58'
9,686 Square Feet
PA system
Connected to Hall B

EXHIBIT HALL B
500 Seating Capacity
Heat/Air Condition
143' X 58'
8,294 Square Feet
PA System


Arts and Crafts Events
Animal Shows
Banquets
Meetings/Seminars
Political Rallies
Car Shows
Swap Meets
Gun Shows
Trade Shows
Equipment Sales
MIDWAY AND PLAZA
MARKET PLAZA
Restrooms
Picnic Area

MIDWAY
252,300 Square Feet
Restrooms
Paved and Grass Areas
Company Picnics
Games
Rides
Outdoor Exhibits
Carnival
Festivals
COVERED PAVILLION
119' X 58'
7,021 Square Feet
Electric and Water
North Georgia State Fair
Rodeos
Campground
Parking
(Please note: the campground is only available during event rentals.)
44 with Hookups
Water
Sewer
Electric Hookups
Bathhouse
Main Lot 1500 spaces
Over-Flow Areas