Al Bishop Softball Complex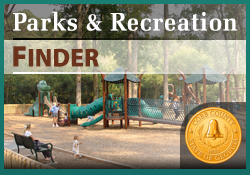 1082 Al Bishop Drive
Marietta, GA 30008
(770) 528-8860
Programs Offered: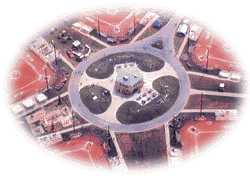 Softball
Amenities Available:
5 Softball fields, Control building, and Picnic pavilion
---
The Al Bishop Softball Complex is the hub of league and tournament action sponsored by the Cobb recreation department. Built in 1979 and located on Al Bishop Drive in Marietta near Jim R. Miller Park (Cobb County fairgrounds), the nationally recognized facility annually hosts about 2,500 tournament games and another 2,000 league games on its five fields. More than 175 adult teams participate each spring-summer league season, while another 120 teams play during the fall season. League play is offered in several classifications including men's, women's, coed, church and fast-pitch. The spring-summer league season runs from mid-March through July each year, followed by the fall season from mid-August to mid-October. The Bishop Complex tournament schedule runs from the first weekend of March through October. Tournament play is offered in various classifications including men's and women's slow-pitch, men's fast-pitch, youth fast-pitch, coed slow-pitch, senior slow-pitch and youth slow-pitch. Additionally, the complex has hosted 41 Amateur Softball Association (ASA) national championships, 11 United States Specialty Sports Association (USSSA) world tournaments and 19 Independent Softball Association (ISA) world tournaments.
---

Bishop Complex named to USSSA Hall of Fame
The Al Bishop Complex recently was inducted into the Georgia USSSA Slow-Pitch Softball Hall of Fame, becoming the first softball complex in Georgia to receive the honor. Built in 1979, the Bishop Complex has hosted USSSA qualifying tournaments since 1980, including 11 USSSA World Tournaments. Currently, more than 20 USSSA tourneys are scheduled each summer at Al Bishop, including the prestigious USSSA Conference Tournament for major teams played over the Memorial Day Weekend.

Cobb Receives ASA Award of Excellence
At its recent national convention in Reno , NV , the Amateur Softball Association (ASA) presented Cobb's Parks, Recreation and Cultural Affairs Department with its James Farrell Award of Excellence in recognition of Cobb having hosted one of the highest-rated national championship tournaments in 2009. The department played host last July to the Girls' 14-Under Class A Fast-Pitch National Championship at the Al Bishop and Lost Mountain softball complexes and posted an overall qualifying score based on ratings by the participating teams, ASA national office, ASA Umpire-In-Chief and the ASA National Office Representative. The county has hosted 41 ASA national championships and has received the Farrell Award each year since 1992 when the award was established by the ASA.

Cobb Awarded ASA National Tournament for 2010
The Amateur Softball Association (ASA) has named Cobb County as its host site for the 2010 ASA 18-Under GOLD Fast-Pitch National Championship. The tourney will be played Aug. 1-7 at the Lost Mountain Softball Complex and will involve 64 youth teams from across the nation. Since 1981, Cobb has hosted 41 ASA national championships, including the 122-team Girls' 14-Under Class A Fast-Pitch national played in July 2009. Cobb, which last held the 18-GOLD finals in 2004 and 2001, is the only site to host the ASA's most prestigious youth championship more than once since the tourney's inception in 1996, other than Oklahoma City. Home to the ASA, Oklahoma City held the 18-GOLD finals from 2006-2009.
---
Al Bishop Softball Complex Staff:

Derrell Walker - Facility Manager (770) 528-8862
Sheila Kracala - Administrative Assistant (770) 528-8861