Wright Environmental Education Center
Located:
2661 Johnson Ferry Road,
Marietta, 30062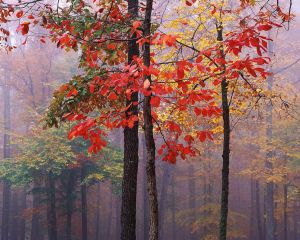 Parking and main entrance is on Post Oak Tritt Road next to Chestnut Ridge Christian Church.

At the Jean & Elwood Wright Environmental Education Center, located in east Cobb, you will find nineteen acres of protected land, with a wide selection of plants native to Georgia. Walking trails throughout the property allows many opportunities to study diverse flora and fauna. It also offers tremendous potential for groups to schedule learning sessions focused on the environment.

The property belonged to the Wright family since the mid 1940's. The family house was renovated into classrooms, a small kitchen and restrooms. Environment education classes are taught to school, scouts and other groups. The trail system meanders through the entire property passing through old growth and new growth. Many plants native to Georgia thrive in the park, some listed as unusual by the state.

Visitors can expect a relatively short, easy walk through the plants. The trails are natural surface and 1% - 2% grade. Some areas are conducive to sitting in swings or chairs while some areas are good for viewing songbirds. Due to the amount of flora, visitors must remain on the trails.

The center is located at 2661 Johnson Ferry Road in Marietta. Parking is on Post Oak Tritt Road next to Chestnut Ridge Christian Church.

This property is opened only for scheduled programs and is not opened for daily public access. For more information, contact John Purcell at (770) 528-8825.
---

Outdoor Program Calendar
Silver Comet Trail
Heritage Park
Educational Programs
Wright Environmental Education Center
Cato Environmental Education Center
Stout Park
East Cobb Park
Corps Property
Hunting Information
Adopt-A-Trail