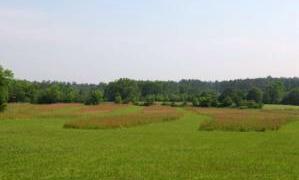 Allatoona Creek Park allows bow hunting for deer during hunting season by permit only. Permit registration for 2019 will begin on July 13th at 10:00am and end when 300 permits have been issued. Permits are $25 due at registration.

To register for a permit you will need to set up an account through the registration system. Follow the link below to set up an account and register for a permit.
To complete the registration process, you will be required to attend the mandatory hunting meeting. You will receive your permit at the meeting. The meeting date is:

Mandatory Hunting Meetings
TBA

Everyone receiving a permit must be present at one of the meetings.
You will not be able to pick up a permit for someone else.
You will be required to bring a photo ID.
You will be required to bring a hunter's safety certification or a Georgia Big Game Permit. The big game permit must be 2016 or newer.
Hunting Regulations (pdf)

Hunting Map (pdf)

For more information call John Purcell at (770) 528-8825.
---
Outdoor Program Calendar
Silver Comet Trail
Heritage Park
Educational Programs
Wright Environmental Education Center
Cato Environmental Education Center
Stout Park
East Cobb Park
Corps Property
Hunting Information
Adopt-A-Trail