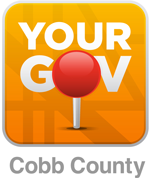 YourGOV, allows residents to submit non-emergency service requests directly to the Department of Transportation work management system. Access the YourGOV Web site or use the smart device app, then photograph a problem and request the job.
YourGOV requests: potholes, traffic signals, debris, signs, storm drains and sidewalks. Track the progress of a request and receive automatic updates. If immediate police or fire department response is needed, please call 911.
For more information, visit our YourGOV page.