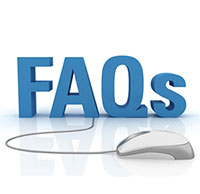 Back to Frequently Asked Question Directory
1.) How will sewer line repairs affect my home or neighborhood?
If the repair is located in the street, inconveniences could include short-term road closures or interruptions in service. At times, sewer lines are located on easements on private property, which requires the contractor to gain access for personnel and equipment to complete the repairs. Every effort is made to minimize the inconvenience to residents.
2.) Will the main sewer lines remain in service during the construction period?
Yes, normally through the use of "bypass pumps". Bypass pumping is a necessary element of rehabilitation to underground sewer pipes. During repair of the pipes, sewage is diverted to above ground pipelines that are tied to pumping systems that maintain the steady flow of the sewer. After rehabilitation work is completed, the bypass pumping is removed in phases and sewer flows are returned to the newly rehabilitated underground pipes.