Archery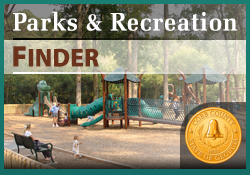 Pitner Road Park
2302 Pitner Road
Acworth, GA


Cobb County Parks, Recreation and Cultural Affairs has an Archery Range available for use by bow hunters and target enthusiasts.

The complex is located in Pitner Road Park located at 2302 Pitner Road in Acworth. There is a NFAA field range, a broadhead practice area for hunters and an Olympic target practice area that is laid out in measured meters from 10 meters to 90 meters.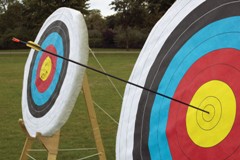 For safety reasons, all usage of this facility must be with the oversight of the Kennesaw Archery Club. The club has been in existence since 1988. They are affiliated with the National Archery Association (NAA) and the National Field Archery Association (NFAA). The NAA is affiliated with the Federation of International Target Archery (FITA) which is the international governing body for Olympic style archery competitions. The NAA promotes Olympic style archery. The NFAA is primarily a bow hunter style organization. Their format focuses on target competition that simulates hunting conditions, like field, hunter and animal rounds as well as 3-D targets.

Beginners have the opportunity to enter the program at a nominal cost. See their web site for additional info.

---
---
---
Kennesaw Archery Club
---
News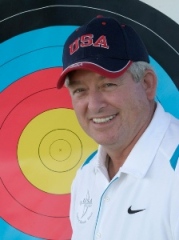 Cobb Archery Coach Receives Award USA Archery, based out of Colorado Springs, honors excellence in coaching throughout the year. Nominees are submitted by archers, clubs, and peers in the coaching community, and certified USA Archery instructors and coaches vote to determine the winners. One of the four national winners is from Cobb County. Jim White has been named '2013 Developmental Coach of the Year' from USA Archery. As a Level 5-NTS Coach, and part of the Junior Dream Team coaching staff and International Team Staffing program, White has the opportunity to work with top athletes from across the country. However, he also coaches at the club level with the Kennesaw Archery Club and the Georgia Archery Team. His coaching record includes top international placements for Paralympians Lee Ford-Faherty and Anna Miscione, as well as strong national achievements for Sandra Kennedy and Doreen Likeness. Congratulations to Jim White for this prestigous award!