Water Main Replacements

Back to Construction Projects
The Cobb County Water System's water distribution system consists of over 3,000 miles of pipes of various sizes, along with tens of thousands of valves, fittings, and fire hydrants. This extensive system has been constructed over many years, with some components dating back to the 1950s. As this infrastructure ages and as development continues, it becomes necessary to replace or upgrade portions of the water distribution system. To address these needs, the Water System has established a proactive Water Main Replacement Program as part of its overall Capital Improvement Program.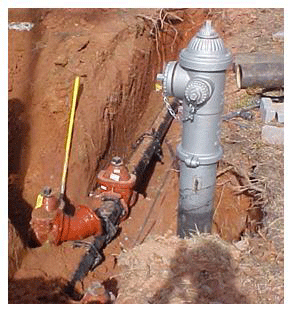 In some cases, replacement is needed because of repeated breaks and leaks in old pipes or in pipes that are made of materials that are not as durable as conditions require. In other cases, the original water main may have become too small to adequately serve the area that has grown up around it. Providing reliable fire protection capability is also a primary consideration for replacement of existing facilities or for installation of new water mains and hydrants.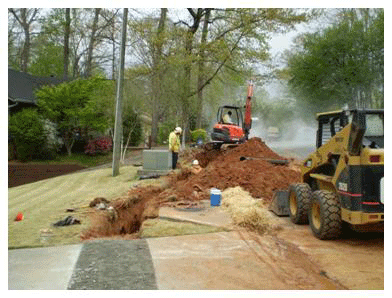 Since these replacement projects normally involve work in existing subdivisions and along roadways, the construction activities will create temporary disturbances to traffic flow, and will involve noisy equipment and other inconveniences. The installation of the new pipelines will require excavation of trenches in the street and on the shoulder along the road frontage of homes, and oftentimes requires the removal and replacement of landscaping, driveways, fences, mailboxes, signs, and other obstructions. All work is performed by qualified and appropriately licensed and insured contractors and is managed and inspected by the Water System's Construction Services Group.
Advance notice is provided to residents that will be affected by any planned Water Main Replacement projects and on-going notices will be provided related to any necessary water outages or other special activities during the construction period. The active replacement projects, along with other Water System construction projects, are shown on the "Current Project Map", which can be viewed by clicking here.