Social Clubs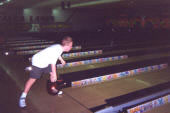 Serving People With Special Needs

The goal of social clubs is to promote independence by providing leisure opportunities that increase social interaction skills, leisure awareness, activity skills and community awareness. The clubs are designed according to age and functional level of the participant. The TRS staff will assess each participant with input from the parent/guardian for appropriate club placement.

Social clubs are designed for ages 16 and up. Clubs are limited to 8 - 12 participants. Every quarter each club participates in 3 to 5 activities. Fees are charged on a quarterly basis.
---
---
---

SOCIAL CLUBS
(FOR AGES 16 & up)

Social Clubs designed for ages 16 and up. Clubs are limited to 8-12 participants. Every quarter each club participates in 3 to 5 activities. Fees are charged on a quarterly basis. All new participants must be assessed prior to registration. Please call Kevin Hill at 770-819-3256 to schedule an appointment.

Fees: $45.00 per quarter
Extra Fees: Participant Insurance $6.30 (optional)
Non-Resident Extra Fee $25.00 (if applicable)
---

SOCIAL CLUBS

North Cobb GOLDEN EAGLES
Shaw Park-Northeast Cobb Community Center: 3100 Jaycee Dr. Marietta, 30066
(Do not take the turn to the library go to next road, Brackett Rd., and turn by carwash across from the Marietta Fish Market)

West Cobb BLUE JAYS
Lost Mtn Park-Ward Rec. Center: 4845 Dallas Hwy., Powder Springs, 30127

East Cobb RED CARDINALS
Fullers Rec. Center: 3499 Robinson Rd., Marietta, 30067

South Cobb BROWN THRASHERS
Thompson Park: 555 Nickajack Rd., Mableton, 30126