Sweetwater Tennis Center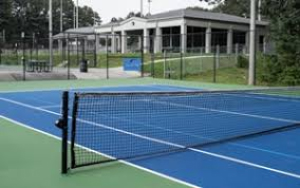 2447 Clay Road
Austell, GA 30106
(770) 819-3221
Sweetwater Staff:
Facility Manager: Tony Oswald
Assistant Manager: Paul Declue
Pam Gomez
Kyle Mathews
Julius Sheppard
Jamie Masters
Instructional Staff:
Clifford Malivert (PTR High Performance)
Christian Wade (PTR)
Eddie Gomez (PTR)
Steve Catapano (PTR)
Janusz Weitrak (PTR)
Craig Garretson (PTR)
Hours of Operation
Monday - Friday
Saturday
Sunday
9:00am - 10:00pm
9:00am - 5:00pm
11:00am - 5:00pm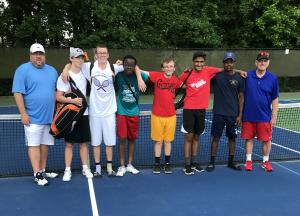 It's always fun here at Sweetwater Tennis Center as we offer tennis programs for juniors and adults year-round. Our fantastic junior program begins with our tennis classes which are 6 weeks long. From there your child can progress through our program to playing in league play and tournaments. For adults, we offer beginner tennis classes, private lessons, intermediate and advanced group clinics and can help you join in with year-round USTA and ALTA league play.
Give us a call so we can help you join in on all the excitement and fun!
---
---
---
Fall Tennis Classes
Registration in progress
Classes begin the weeks of September 10 and October 29
Online registration available for tennis classes.
Classes meet 1 hour per week (1/2 hour for tots classes) for 6 weeks.
Cost: $72 ($108 for non-residents)
Tots Classes: $36 ($54 for non-residents)
Download class schedule here
---
Extreme Junior Development Program
Our new Junior development program designed for all ages. This junior tennis program is designed to development then future junior stars of tomorrow. The junior program is every Tuesday and Thursday from 6pm-7pm. Please encourage your kids or current junior players to give us a try. Our high-level performance pros are ready to get you started.
Pros: Clifford Malivert/Janusz Weitrak

Drills, Skills and Thrills (DST)
Sweetwater Tennis Center and Head Pro Eddie Gomez offers DST sessions for adults twice weekly. Each session is a high spirited tennis workout that includes challenging games.
Call or email to Eddie Gomez to reserve your spot.
---
Junior USTA League Play for Winter 2019 Season


Looking for a Team?
Players looking to join an ALTA or USTA team can fill out a general information form (link below) to be placed on a contact list. Teams are formed every season.
Looking for a Team Form
---
Thanks to our sponsors!!!
Sweetwater Tennis Center is proud of the sponsors who support our programs and tournaments. Please support our sponsors and let them know you appreciate their support of our tennis community.
---
League Forms Available for Download
Court Reservation Form - use this form to request a site as your courts for your league team for the upcoming season.
Rules and Regulations - rules and policies for all teams participating at a Cobb County park tennis facility. All team members are required to be aware and abide by the rules.
Team Practice Request Form - for teams requesting a regular weekly time for team practice. Fees must be paid when submitting the form. Check with facility manager for availability.
Team Practice Request Form (winter season only) - same as above, but for December, January and February only.