Fair Oaks Recreation Center
Camps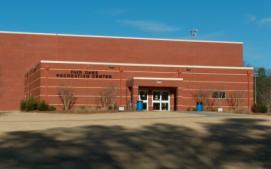 1465 West Booth Road Ext.
Marietta 30008
770-528-4333
(Located in Fair Oaks Park)


Facility Manager: Tiffani Ephrom
Tiffani.Ephrom@cobbcounty.org
---
---


Cobb County P.A.R.K.S
Summer Day Camp

Good afternoon families!!

I hope that everyone is doing well. I can't believe how time has flown by. Can you believe it is time to begin thinking about another summer camp plan? We understand that the year has just begun but we wanted to give you enough time to begin planning how your children will be spending their summer.

Registration for Summer Camp at Camp Fair Oaks 2018 began on March 7th at 12pm. We will be registering for summer camp until we are full. Parents who are interested in returning to camp as well as new parents are encouraged to register in person or online to ensure that your child will be squared away for camp.

Here are some friendly reminders about getting signed up for camp:

Remember that ALL weeks must be paid in advance. Spaces are limited and will be reserved for those campers who have paid for them ahead of time. We will not be able to hold spots.
If you plan to seek financial assistance be sure to bring your most recent tax return and your 2 most recent pay check stubs.
Once registration has begun and we will continue to be available to do onsite or online however you will be able to register for camp any day after registration opens and until we are full to capacity
Forms of payment: money order, cash, check, debit/credit card
Camp slots are on a first come first serve
We are so excited about a new year and look forward to seeing each of you return. Please feel free to contact us if you have any questions, comments, or concerns.