Fullers Recreation Center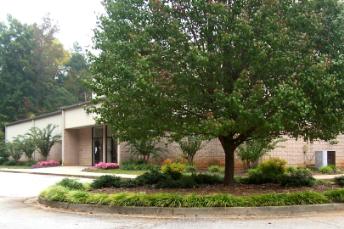 3499 Robinson Road
Marietta 30068
(770) 509-2737
(Located in Fullers Park)

Facility Manager: Clinton Jones
Clinton.Jones@cobbcounty.org

Hours of Operation:

Monday – Thursday (12:00pm – 9:00pm)
Friday (12:00pm – 6:00pm)
Saturday (10:00am – 3:00pm)
Sunday (Closed)

Download open gym schedule here

---
---
---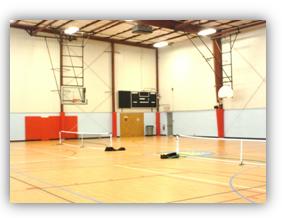 Fullers Recreation Center is located at 3499 Robinson Road, Marietta, GA 30068 inside of Fullers Park. The 14,000 square foot facility was opened in March of 1990, with a 500 person occupant load limitation. The facility is equipped with a gym, (2) multipurpose rooms, (1) caterers kitchen, (2) offices spaces, (1) conference room, (2) restrooms and a lobby.

Gym (7,960 sf) The gym consists of one regulation play size basketball court which runs east and west of the park's entrance. There are two non-regulation play size basketball courts which run north and south. Adjustable basketball goals (Glass Backboards, Rims & Nets) are located on the regulation court only. The other four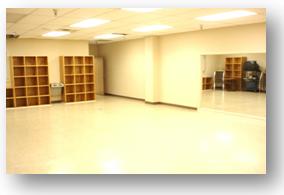 are non adjustable. There are also two sets of volleyball outlets and boundary lines strategically located for volleyball regulation play.The volleyball regulation courts run north and south, as the non-regulation basketball courts. In the gym located on the east and north walls are two new scoreboards which are used during sporting events.


2 Multi-purpose Rooms
Dance Room (686 sf) The Dance Room is located to the left of the entrance to the facility. It is equipped with (1) dance room mirror and (30) temporary storage compartments or "Cubby Holes" which creates a unique set up where an array of events can be accommodated.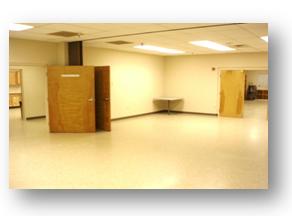 Conference Room (743 sf) The conference Room is located on the east side of the facility near the entrance. It is equipped with a wood grained dark finished Partition which divides the room in half giving it a unique set up as well to accommodate an array of events.

Caterers Kitchen (251 sf) The kitchen is located on the West side of the building. It is equipped with a 208 volt Industrial Size Ice Maker, two standard size Refrigerator/Freeze, a standard size Stove and Oven with Exhaust hood, a sink and 37 cabinets which make it convenient and possible to accommodate an array of events.

Training Room (1050 sf) The Training Room is located on the North-west side of the facility near the back entrance. It is equipped with rubber padded flooring which gives it a unique surface to accommodate an array of programs and events.p