Ron Anderson Recreation Center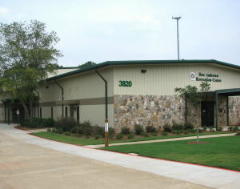 3820 Macedonia Road
Powder Springs 30127
(located in Wild Horse Creek Park)
(770) 439-3611
Facility Manager: Lionel Garrett
Lionel.Garrett@cobbcounty.org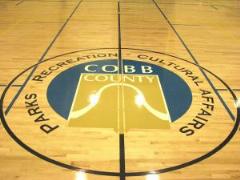 Hours of Operation

Mon-Thurs. 12:00pm - 9:00pm
Friday 12:00pm - 6:00pm
Saturday 9:00am - 3:00pm
Sunday Closed
---
---
---
Ron Anderson Recreation Center Class/program registration
currently in progress
Online registration available for many programs
---
Open Pickleball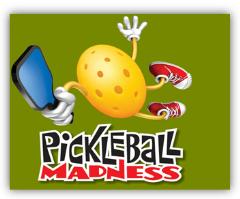 Curious to know what the Buzz is about? It's contagious, fun and quickly growing. So, here's your chance:

Wednesdays & Fridays
12:00pm – 3:00pm
For more information contact:
(770) 439-3611
Powder Springs Community Task Force
The vision of the Powder Springs Community Task Force is an integrated team of concerned and caring citizens partnered with schools, civic groups, community, and business leaders in developing tangible solutions, opportunities, support, and resources which enhance the quality of life in the Powder Springs Community. The mission is to create and maintain a collaborative effort that; empowers families, strengthens communities, and engages youth to be committed in making a difference in communities and allowing all to live with limitless opportunities. Some of the Community Involvement includes the following:
Community Leadership Development Program
Cobb County Tobacco Use Prevention Coalition
Hopkins Park Development
Cobb Community Collaborative Drug Free Communities Support Program
National PTA "Building Successful Partnerships"
Back-to-School Bash
Cobb Underage Drinking Task Force
The Powder Springs Community Task Force meets the 4th Monday of each month from 6:30pm - 8:30pm at the Ron Anderson Recreation Center. Everyone is invited to participate.

See our new web site at www.pstaskforce.org

For information contact:
Jerry Houston Chairman of the Powder Springs Community Task Force
(404) 273-4765 or Email: houstj@aol.com

Girl Scouts
The Ron Anderson Recreation Center has several Girl Scout troops that meet at uses the facility as a meeting location. Girl scouting builds girls of courage, confidence and character, who make the world a better place. Girl scouting helps girls develop leadership, decision-making and planning skills at a young age. It also gives girls the opportunity to get involved in community service and to see the benefits of helping others. For more information please contact:

Sharon Harper (Area Registrar for Troop # 25255 and Troop # 26207) (770) 943-1028
Meetings for Troop # 25255 are held on the 2nd and 4th Tuesday of each month from 6:00pm - 9:00pm.
Scarla Watson Troop leader of Troop # 26207
Meetings for Troop # 26207 are held on the 1st and 3rd Tuesday of each month from 6:00pm - 9:00pm.
---
The Ron Anderson Recreation Center is a 25,470sf state of the art recreation facility which re-opened in August of 2007 after major renovations and expansion. This building is equipped with a gymnasium, (1) multi-purpose room, (1) game room, (1) caterers kitchen, (1) community center, (4) restrooms and a lobby.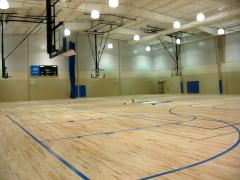 Gymnasium (12,226 Sq. Ft.) – The gym consist of one regulation play size basketball court which runs north and south, and two regulation play size basketball courts which runs east and west. All courtshave adjustable basketball goals (backboards, rims & nets) which are located at each ends of all courts for a total of six (6). There are also three sets of volleyball outlets and boundary lines strategically located for volleyball regulation play. The main volleyball regulation court runs north and south, and 2 regulation volleyball courts run east and west. In the gym located on the east and north walls are two retractable curtains which are used to divide the gym into two or three quadrants where several programming area can be utilized simultaneously. So if you want to practice your jump shot or put your hard work to use in a pick up game or bump volleyball around with your friends, there is plenty of time and space to do it in the gym.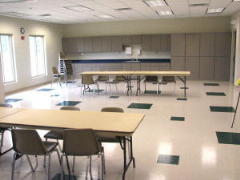 (1) Multi-purpose Room/Activity Room (2,030 Sq. Ft.) – The multi-purpose room can be divided by a retractable curtain which makes up Multi-purpose Room A (1,208sf) and Multi-purpose Room B. The A & B (activity rooms) are equipped with a sink, extended counter top and (15) cabinets, which create a unique set up where an array of events can be accommodated. Both rooms have tile floors.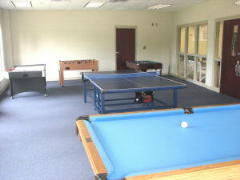 (1) Game Room (774 Sq. Ft.) – In the game room you will find a pool table, ping-pong table, a foosball table, an air hockey table, and a bumper pool table. The game room can hold about 50 people. It is located across from the front desk and is an excellent place to visit when you're in the mood for a toned down physical workout.
(1) Caterers Kitchen (472 Sq. Ft.) – The kitchen is equipped with a 115 volt industrial size ice maker, two standard size refrigerator/freezers , a standard size stove top with exhaust hood, two ovens, two microwave ovens, a sink, 31 cabinets and 22 draws which make it convenient and possible to accommodate an array of events. The kitchen is located on the front side of the building.
(1) Community Center/Multi-purpose Room (3,854 Sq. Ft.) – The community center is newly renovated with a fire place and a state of the art caterers kitchen. The center is available to accommodate 200 people. It is a meeting placed for social, cultural or recreational purposes, such as: birthday parties, weddings and wedding receptions, family reunions, business meetings and job fairs.