South Cobb Recreation Center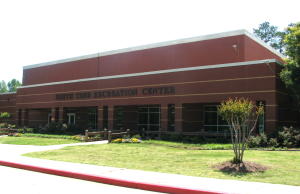 875 Riverside Parkway
Austell, GA 30168
(770) 819-3240

Facility Manager: Leslie Walker, Jr.
leslie.walker@cobbcounty.org

Hours of Operation

Mon-Thurs. 12:00pm - 9:00pm
Friday 12:00pm - 6:00pm
Saturday 9:00am - 3:00pm
Sunday Closed
---
---
---

The South Cobb Recreation Center is a 21,000 square feet state of the art facility opened in April of 2000, with a 939 person occupant load limitation. The facility is equipped with a gym, (2) multipurpose rooms, (1) caterers kitchen, (6) offices, (1) conference room, (3) restrooms and a lobby.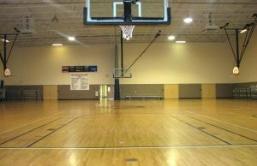 Gym (11,975 sf)
The gym consist of one regulation play size basketball court which runs north and south. And two non-regulation play size basketball courts which runs east and west. All courts have adjustable basketball goals (Backboards, Rims & Nets) which are located at each ends of all courts for a total of six (6). There are also three sets of volleyball outlets and boundary lines strategically located for volleyball regulation and non-regulation play. The volleyball regulation court runs north and south, as the main basketball court; the non-regulation volleyball courts run east and west. In the gym located on the east and north walls are two retractable curtains which are used to divide the gym into two or three quadrants where several programming area can be utilized simultaneously.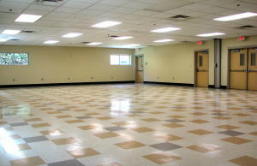 2 Multi-purpose Rooms (2,030 sf)
The multi-purpose rooms are divided by a retractable curtain which makes up Multi-purpose Room A (1,180sf) and Multi-purpose Room B (850sf). The A side is equipped with (8) dance room mirrors, a sink, an extended counter top and (15) cabinets which create a unique set up where an array of events can be accommodated. Both rooms have checkered white, light brown and gray tiles floors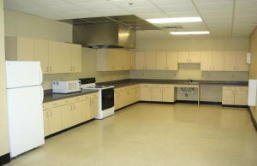 Caterers Kitchen (495 sf)
The kitchen is equipped with a 208 volt Industrial Size Ice Maker, a standard size Refrigerator/Freeze, a standard size Stove and Oven with Exhaust hood, a sink and 37 cabinets which make it convenient and possible to accommodate an array of events. The kitchen is located on the North/West side of the building.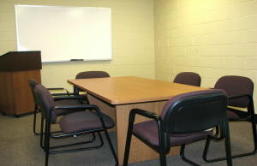 Conference Room(170 sf)
The conference Room is located on the west side of the facility near the entrance behind the facility manager / Recreation Programmers office. It is equipped with a wood grained dark finished conference style table, six cushioned maroon patterned chairs and a large Dry Erase Board to accommodate small meetings up to 10 people.