2018 Summer Camps
Cobb County P.A.R.K.S. offers a variety of summer activities for youth.
Whether you enjoy art, are an aspiring tennis player, or just want to have fun, we have a camp for you.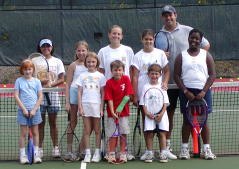 ---
Online registration is available for many camp programs (indicated below). If you have any questions regarding a program, contact the facility directly.
---
---
Program
Registration begins
Locations
Art Camps

in progress

The Art Station - Big Shanty

(770) 514-5930

in progress

The Mable House Arts Center

(770) 819-3285

in progress

The Art Place - Mountain View

(770) 509-2700

Art Performance Camps

in progress

Jennie T. Anderson Theatre

(770) 528-8490
more info

Summer Recreation Camps

Recreation Day Camps
Recreation Day Camp programs include sports, games, arts and crafts, trips to the pool and gymnastic center, outdoor programming and many more fun filled activities. We encourage positive play, creativity, friendships and fitness while creating fun summertime memories.

in progress

Fullers Recreation Center

(770) 509-2737

in progress

Ward Recreation Center

(770) 528-8885

in progress

Ron Anderson Recreation Center

(770) 439-3611

in progress

Fair Oaks Recreation Center

(770) 528-4333

Camp Horizon

Therapeutics Camps

May 15

Registration held at:

Windy Hill Community Center

Tennis Camps
in progress

Rhyne Park

(call Fair Oaks Tennis Center)

(770) 528-8480

(770) 917-5160

(770) 591-3151

(770) 528-8525

(770) 819-3221

(770) 644-2771

Golf Camps
TBA

Legacy Golf Links

(770) 434-6331

Nature Camps

May 7th at 8am

Nature Day Camp is held at Hyde Farm in Marietta. Register online.

Gymnastics Center

in progress

see web page for info.